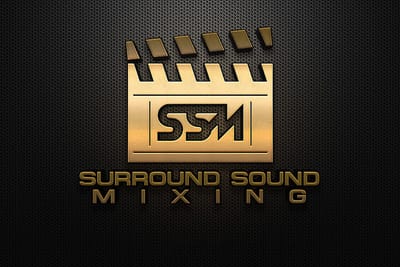 CONTROL YOUR SOUND: Surround sound mixing, sound engineering and audio post-production that will put your motion picture a cut above the rest.
The success of any audio or video project cannot be sealed without getting a perfect or nearly perfect sound. Most audio and video releases are born out of tireless effort and desperate financial input. Getting a poorly produced audio or audio-video sync result is the thin line that most likely separates many multimedia releases from getting the honor and financial reward that they deserve. It is practically impossible to get perfect audio production. Assuming a superhuman production team is hired to execute the project, and they manage to get the job done without human errors, still, there is a myriad of challenges that are beyond human ability, which will need to be addressed. Without addressing these inevitable impediments, the project is still at risk of turning out poorly. Ultimately, the success of any audio product is largely tied to the quality of post-production it passes through.
In the entertainment and broadcast media industry, there is hardly any room for second chances. Once a project is released, there is no allowance for excuses. Whether at a film festival, general view TV and radio, and on Compact Disk, bad sound can spell doom for even a big-budget job.
GET YOUR SOUND RIGHT! DON'T LEARN THE HARD WAY.
When you find out, you will discover that every project that has ever failed in sound, either didn't pass through the post audio production stage or passed through it without quite getting it right. If you are in charge of any media assignment, you probably have got to the point where you realize that you have had your fair share of bad post audio production. Maybe you just landed your first gig and you are looking forward to making that first impression, which will kick start your career on a sound footing. You have absolutely no need to worry. You couldn't be in a better place.
HIGH-CLASS AUDIO ENGINEERING FROM ANYWHERE IN THE WORLD.
Surround Sound Mixing is for many high grossing and internationally acclaimed producers and directors, a digital refinery of first choice. Even though we have only met most of our clients online and not in person, the satisfaction they have derived from exceeded expectation s and batches of consistent quality jobs have formed a bond that defies the force of distance. From our base at Kuala Lumpur, Malaysia, we can easily execute all your sound engineering without any hitch.