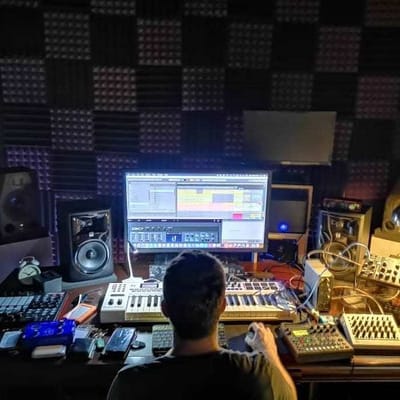 About Us
Surround Sound Mixing is both an offline and online sound production and engineering firm that is based in Kuala Lumpur, Malaysia. We receive projects from around the world through online platforms, saving our clients the stress of having to come over.
We are particularly interested in forging valuable long-term relationships with every client by making sure that we provide the full package of services relating to sound production and sound to sight audio post-production. Most importantly, we strive to keep our tradition of customer satisfaction very sacred. The assurance that every one of our clients will discover the difference we make and the value we bring to the industry is something we do not want to trade for anything.
WHAT WE DO:
At Surround Sound Mixing, we execute all forms of audio post-production, sound design, voice overs, and music composition. We are renowned for our proficiency in 5.1 surround sound mixing with our state of the art studio and media desk.
OUR VISION:
To become a household name and to provide leadership in the sound engineering and audio post-production industry across the world.
OUR MISSION:
To maintain our tradition of excellence and client satisfaction through diligent research, training, sterling quality, and dedication to duty.
We are certain that you will find what you want on our list of services. Afterward, you can give us a call to set up a meeting so we can talk about how to make your project the newest success.
THE DIRECTOR
Baz directs the operations at Surround Sound Mixing alongside working as a sound engineer, producer, and mixing engineer along with other local freelance engineers and producers.
When Baz Sanders finished from Brighton University, he did not only emerge with an enviable degree in music production and record engineering. He brought with him to take to the industry, an unquenchable passion to make a difference. He had developed a desire to do things as they have never before been done, and to raise whatever bar needed to be raised. This is why Surround Sound Mixing was born.
With an industry experience of over 20 years, Baz has succeeded in raising the bar in sound engineering practice, expertise, and customer satisfaction. Baz started as a DJ and an electronic dance music producer, successfully releasing and remixing 80 music pieces. He then proceeded to co-own the Kuala Lumpur based Bad Hatter studios.
Baz has been invited as a guest engineer to contribute his skills to the successes of numerous studio projects in England. His works are spread through a wide range of sound engineering services from adverts to movies. Recently, he has worked on recording and post-production work for C144 x Nature movie, Banglo No.99 Movie, Wira Movie, and adverts for the likes of Toyota Advert, BBC News, Nickelodeon, and Spotify to name a few.
Also, judging by the experience, qualification, expertise, and values of director Baz, you can easily predict the stuff and quality that each of our staff will be made of. As you entrust your next audio production and editing work to us, you can rest assured that it is in safe hands. This is a very important part of our job-giving you the consistency that will inspire the peace of mind which money cannot buy.