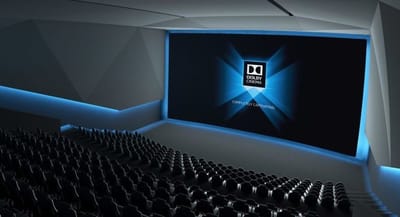 AUDIO POST PRODUCTION
We can help you solve all your post audio production needs as our team of certified professionals are on the ground to give you control over the final results. With our state of the art equipment and facilities, handling your sound inequality, sound reduction and removal, dialog mixing and editing, music composition and editing, ADR, SFX, audio restoration and cleanup, and Foley will be done to your utmost satisfaction.
Sound Inequality
: Discrepancy in sounds, which is a result of the boom microphones being closer to one actor than it is to the other, should be eradicated. If not, some characters will sound louder than the others, effectively denting the rating of the production. With Surround Sound Mixing, a balance of sounds can be created.
Sound Reduction and Removal:
Some sounds may be unnecessary even though natural. These sounds could be the movement of a vehicle, the rattling of bangles, or the sound of the breeze and may interfere with other useful sounds or even part of a dialog. We will help eliminate and drown out all unwanted noise from your production.
Sound Effects (SFX)
: Sound effects are an integral part of post audio production work. Many sounds need to be artificially supplied in a way that they sound normal and convincing. Examples of sound effects are explosion sounds, sci-fi noises, and gunshot sounds.
Foley
: Foleys are sounds that need to be created by people in the post audio production phase. Examples of these include door slams, doors opening, the rustling of clothes, and footsteps. These sounds, after being recorded, will have to be masterfully synched with the video.
Automated Dialog Replacement (ADR): Dialog is an essential part of movie production. It is the lifeblood of any feature film or series. To fully and more convincingly present a dialog to the audience, it may have to be re-recorded by either the original actors or the replacement actors and afterward re-synced with the video. ADR helps to improve the audio quality of the dialog and is important to affecting changes to it. This is also known as looping.
MUSIC PRODUCTION Surround Sound Mixing
works in conjunction with well-renowned composers and songwriters to craft the perfect soundtrack for your production. Our exhaustive collection of production music is available for you to make your choice. Leave us to cover the synchronization with any part or length of the production. We will also help you out with musical arrangement, original music composition, score to picture, overdubbing of instruments, jingle production, mixing and mastering, and vocal tracking.
Musical Arrangement:
Sometimes that awesome soundtrack may be lacking in one effect or two. At Surround Sound Mixing, twitching that music with the film compliant effects is one of the many music production services that we can handle for you.
Original Music
Composition: Why bother about how to compose that soundtrack when we have the music experts who will listen to your needs and help compose that musical piece that will blend just perfectly into your soundtrack. Our music experts are versed in orchestral, instrumental, and choral pieces and will make sure to convey whatever emotion is required.
Overdubbing Of Instrumentals: This is what we do to add that richness and sophistication to your soundtracks and pre-recorded music. Additional instrumentals are recorded and imposed beautifully into previous ones to create more robust musical pieces.
Mixing And Mastering
: To reduce awful overlapping or clashes of instrumentals, while accentuating pertinent elements of music pieces. We use tools like equalizers, compression, reverb, and panning to beautifully execute this operation.
Vocal Tracking: We have executed highly successful vocal tracking and our clients and we are set to do it again for you.
SOUND DESIGN
There is no better place to get your sound design done. We have years of proficiency in designing sound for documentaries, On-air promotions, TV and radio commercials, network channel identifications, game audio, animation, and feature films. We are available for online sound designs.

On-Air Promotion:
Our team of creative experts knows just what style of On-Air promotion you need to brand and promote that program for increased viewership. Be it a program premier or the promotion of episodes, you are in line to get a quality message passed across to your viewers.
Network Channel IDs
: The responsibility of producing that outstanding network channel ID should be best left to the pros like Surround Sound Mixing. Our post audio production studio has everything necessary to create that brand promoting network channel ID for your TV station.
VOICE-OVERS (Voice over recording Kuala Lumpur)
Contact us now or visit our voice over studio Kuala Lumpur for various kinds of voice-over recordings ranging from documentaries and animated series, IVRs, tutorial-based videos, P.A message, source connect for remote recording where studio effects are used to cover the unfriendly sound environment in a live concert (because a remote recording is done outside of a studio, it has to be done with sophisticated expertise and finesse), audiobooks, to skype supervision voice-over sessions which will improve the audio quality of your Skype sessions.
5.1 Mixing:
Far away from Malaysia, no problem. You can still reach us for online surround sound mixes. Our Blue Sky Mediadesk goes perfectly with a Dolby surround 5.1 mixes, five full-range speakers, and subwoofer with their respective amplifiers, Dolby Digital/DTS decoder, and a volume control equipment. We also mix in other audio formats like the stereo mixing and THX.
Our post audio production studio set up that can hold its own among the very best, and modern hi-tech equipment and facilities that are in pristine condition, your audio refining could not be in safer hands.
Contact us now
or visit our Kuala Lumpur Studios to set up a meeting.